This product was the one I chose to replace that awful Smashbox Photo Finish Light. I bought this last April during the time Sephora was having their Chic Week so it was 15% off! Whoopee for discounts :) I wasn't very Sephora crazy at that moment (and it was final exam season) so I think that was the only product I bought that term. If I wasn't so busy, I definitely would have taken full advantage of this discount!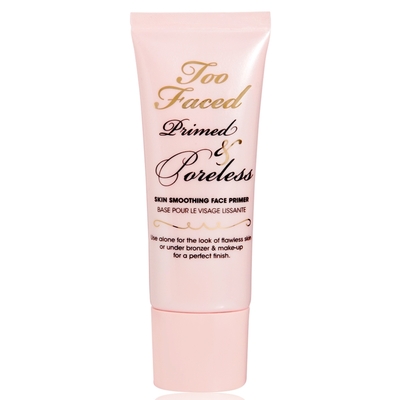 "A makeup primer scientifically formulated to achieve the look of flawless skin without makeup."
This primer was definitely a step up compared to Smashbox. At first use, it was very different from the Smashbox one because it has a thicker consistency and is also very nude coloured, therefore making it feel less like a cream. There is no smell to it, so that is also a benefit. When applied, it definitely makes your skin smoother and does seem to minimize pores a bit! I'm not sure where I read this, but someone once said that you need to wait a few minutes for the primer to absorb into your skin before applying foundation so I usually wait 2 - 3 minutes. Another great thing is that you need a really little amount since you don't need to apply it all over your face (I only apply on my T-zone). Even if you did need to apply it all over, it still won't take a lot of product to do that.
In terms of oil control, it does help quite a bit, I'd say it .controls oil for a good 4 - 5 hours but it really does help to keep make-up on my face. I don't think this has reached the standard of "holy grail" for me yet but it was a much needed improvement :D Another benefit of this is that it lasts really long! I've been mainly using this since last April (tried a few primer samples here and there) and there is still half left! It costs $38 so it is still quite pricey, but it seems like a good investment.