fresh is a brand that I first discovered when I got the Sephora birthday gift for 2012. The birthday gift that year was the fresh Sugar Kisses Mini Duo which is two 0.08 oz. tubes, one in clear and the other in Rose. They are really small though so the tubes ended up lasting a bit over a month.
The fresh Sugar Lip Treatment comes in a nice sleek twist up metal tube. They glide onto your lips very easily so you may put on too much if you are not too careful. This lip treatment is very moisturizing but it doesn't seem like it is any bit more moisturizing than a regular drugstore lip balm. The best thing about these treatments are their smell! It has a nice lemony scent that is not too strong or too sweet smelling. According to Sephora's site, they also have SPF 15 in them which is always a plus :)
The clear lip treatment leaves a slight shine while the Rose leaves a sheer rose colour. It is very natural looking on my lips but I feel like the tinted treatment is a different formula because sometimes it causes a weird reaction with my lips.
I have also tried some of the other Sugar Lip Treatment tints but most of them just look the same on my lips.This treatment comes in: Petal, Berry, Clear, Honey, Passion, Plum, Rose, and Cherry. The full size (0.15 oz) costs $26 from Sephora. There is also a fresh Sugar Advanced Therapy Lip Treatment available for $29.
It is pretty expensive for essentially lip balm so I'm not sure if I would buy it when I run out of the small tubes. If I did, I think I would get one of their mini sets. The mini tubes are are about the size of a regular lip balm tube while the full-size ones are a bit longer and fatter so I'd prefer to not carry that around.
I currently do not have Rose treatment open so here's someone else's swatch: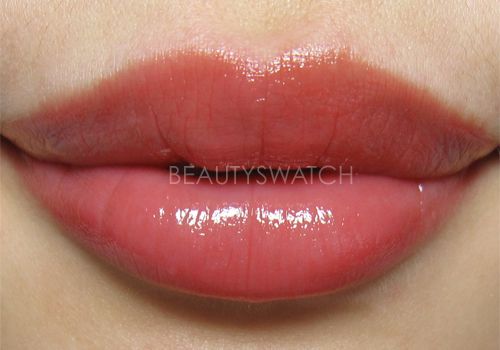 Now for the fresh Sugar Face Polish. I got this from Sephora as a sample but it has lasted over 5 uses. This polish has the same lemony scent as the lip treatments, but it is a bit stronger.
A nourishing, exfoliating mask that refines and brightens the skin, instantly revealing a radiant complexion.
It does seem to exfoliate well and is gentle since the grains of sugar are not too harsh. I try to use this once a week but it says it can be used 3-4 times a week. I haven't really noticed any difference in my skin but it does make your skin nice and soft immediately after use. The full 4.2 oz. tub is $63 so it's REALLY expensive and I will not be repurchasing. It works well, but I have not seen enough of a difference to justify that price. A nice alternative is the SkinFood Black Sugar Mask Washoff, which I will review at a later date.
To summarize: I think these fresh products all work really well, however they are too expensive for me and I'm sure that cheaper alternatives would provide similar results.